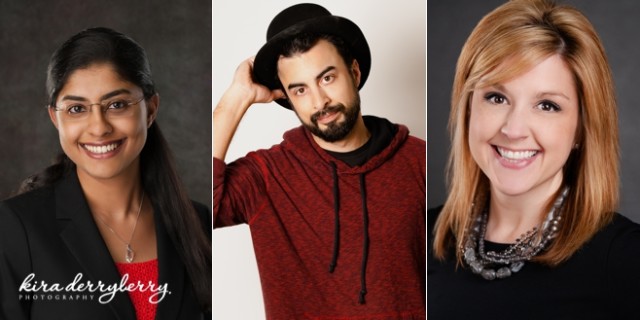 Head Shots are for Everybody!
For business, social media, acting, modeling, or just personal portraits, the need for an updated portrait is growing! Here are some tips to consider before coming in to see us at the studio for your new head shot.
1) Image is Everything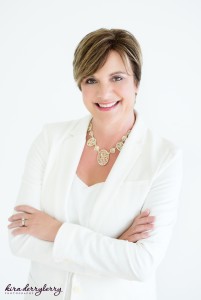 It's so important to discuss where and how you want to use your new portrait. What's the intention? Are you a realtor who needs something warm and friendly? Are you a lawyer who needs something confident and professional? An author with a flair for the quirky who's photo needs to translate that? Or how about an actor looking to book more gigs? Have a phone call or in person consultation with your photographer. Tell them about who you are, what you do, and the image you want to convey. This will help the photographer make suggestions on how you should be photographed to get that message across.
2) Color Harmony
When choosing something to wear, pick out colors that compliment your hair and skin tone and make your eyes pop! If you've got blue eyes, go for cooler shades like blues or grays. Depending on your skin tone you might try pale neutrals or even a pop of pink to really set off your eyes. Brown eyes look great with jewel tones like deep greens and purples and earth tones like rich browns and reds. Bring a couple of options with you and discuss your hair and eye color beforehand so your photographer can choose a harmonizing background and have it ready for the day of your shoot.
3) Hair and Make Up
It's important that your photo look like you, so today's not the day to try a new hair color or make up style. You want to look like yourself on your best day! To achieve this, style yourself the way you would when going to work. If applying your make up yourself, stay clear of products with SPF and shiny, glittery, or metallic colors. The less reflective you can be the better!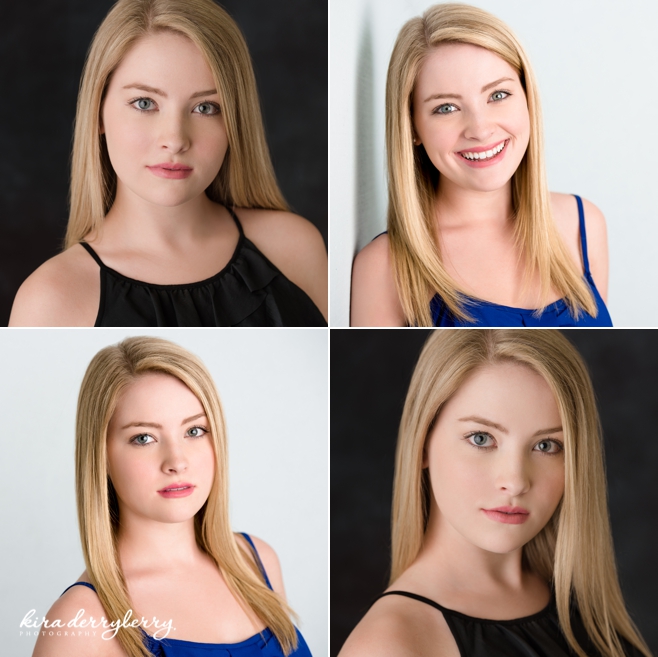 Not into DIY? Then leave it to the professionals and have your hair and make up done! Many photography studios, including ours, can provide hair and make up for an additional fee. Just make sure you schedule this added service beforehand and plan an extra hour or so to have it done. Think this is just a service for ladies? Think again! Even guys can do with a little powder and an expertly quaffed do!
4) Clothing Style
Most head shots are cropped to the head and shoulders and sometimes 3/4 length. For women, you'll want to choose a top or dress with a simple neckline, nothing too busy or frilly. If you are worried about feeling too boxy, you might forego the blazer and opt for a solid colored blouse. Stay away from busy patterns and ill fitting tops. For guys who need something more conservative, you can't go wrong with a suit jacket that fits well or a dress shirt. For a more casual look bring light weight jackets, crew, or v-neck tshirts in solid colors. Don't forget to bring a few options. Most importantly, choose something you feel good in!
5) Don't Forget the Retouching
One of the things that's said most often in the studio is, "You are going to make me look good, right?" Here's the thing. We are going to make you look GREAT by making you look your best. Most people need a little light retouching under the eyes, fly away hairs removed, light skin smoothing, etc and that's a service we and most quality head shot photographers will provide. Make sure you review the work of the photographer and watch out for photos which are over retouched. Do your research and check out the photographers portfolio and see if they are a good fit for you.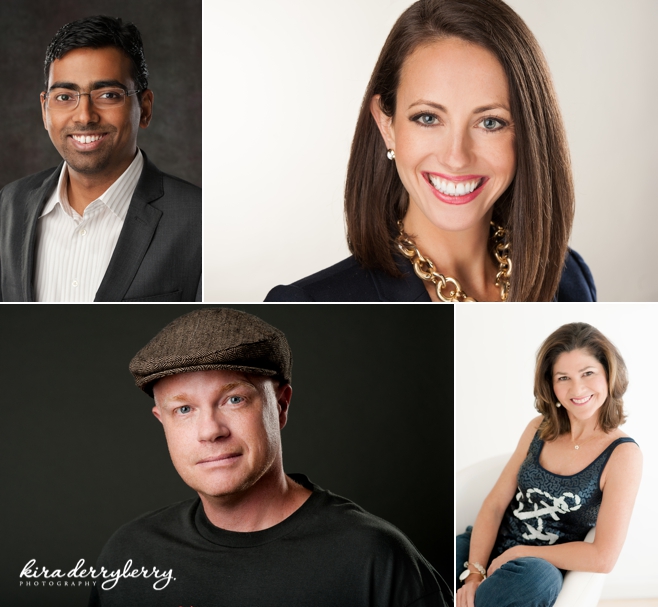 And now you've got to be ready to take the plunge and update your professional head shot! If you are in the Tallahassee area, take a peek at what we have to offer. Kira Derryberry Photography is available for corporate events, on location photo sessions, outdoor, and studio headshots. We even travel! For more information, contact us or call 850-583-1644.